Tugann Kinia Camara Ireland, TechSpace, agus cláir de chuid Suas Educational Development le chéile.
Creidimid gur réiteach é oideachas ar easpa comhionannais, agus go gcruthaíonn sé deiseanna do ghasúir agus daoine óga, agus creidimid gur trí bheith ag obair as lámha a chéile gur féidir linn an sprioc sin a bhaint amach.
Scéal traidisiúnta é míbhuntáiste oideachais, neamhionannas sóisialta a bhfuil deacracht bhreise anois ag baint leis. Le gairmeacha beatha nua, teicneolaíocht nua, agus bealaí nua le dul i mbun oibre, tá scoilt nua againn. Mura bhfuil dea-shampla agat ó do mhuintir nó comhphobal i dtaobh an réimse leathain post a réitíonn don saol amach rompu tú, conas atá tú in ann dul i ngleic leis na deiseanna seo?
Cruthaíonn Kinia deiseanna do dhaoine óga. Creidimid gur infheistíocht in athrú inbhuanaithe é oideachasóirí a chumhachtú chun oideachas a chur ar a gcuid daltaí agus iad a spreagadh, agus go gcruthaíonn an fhoghlaim fíordheiseanna agus atá in ann saol a athrú. Gan teacht air seo, fágfar leanaí agus daoine óga thíos leis.
Táimid lách, tiomanta agus is comhpháirtíocht muid.
Tá réimse taithí ag ár bhfoireann sa teagasc, in obair óige agus i bhforbairt, i dteicneolaíocht agus i gcruthaitheacht.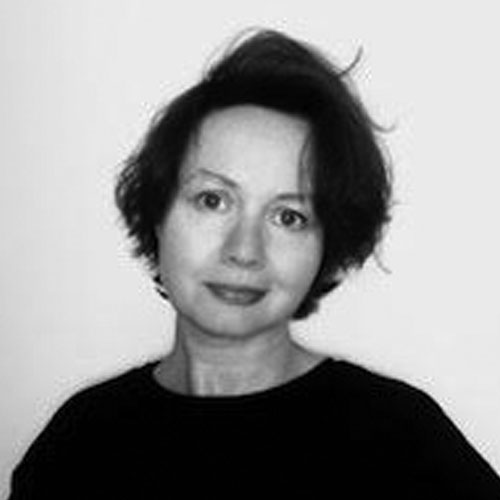 Marianne Checkley
Príomhoifigeach Feidhmiúcháin
Seamus Ó Fátharta
Head of Operations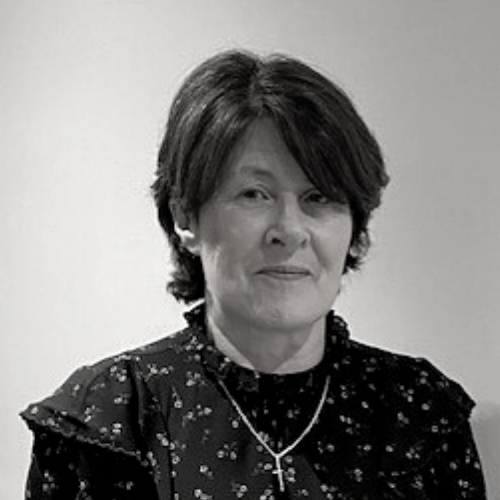 Joan Doorey
Financial Controller
Gráinne Flanagan
Head of Marketing & Communications
Michelle Maher
Head of Impact and Innovation
Ben Dardis
Díolacháin & Forbairt Gnó
Paul Amond
Ceannasaí Forbartha Clár
Catherine Abbott
Partnerships and Volunteers Lead
Eva Ní Choirbín
Bainisteoir Clár
Emmanuel Chinedu
Learning Technologist
Méabh O' Leary
Oifigeach Oideachais
Orlaith Ní Chonghaile
Oifigeach Oideachais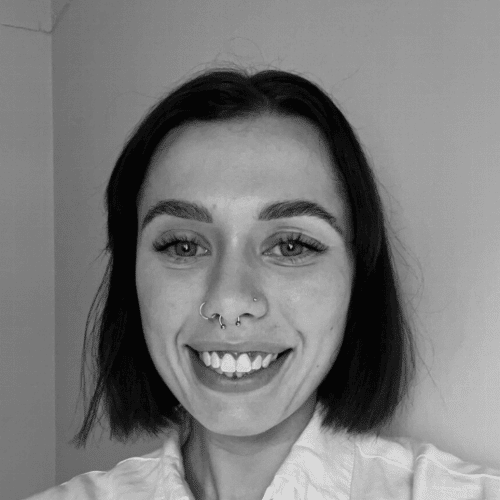 Aisling Ní Shé
Oifigeach Oideachais
Niamh McNamara
Comhordaitheoir Chláir
Róisín Ní Chiaráin
Cluster Coordinator
Dónal Ó Faoláin
Cluster Coordinator
Chelsea Begg
Reading Buddy Coordinator
Edward Platt
Education Officer
Edel Kavanagh
Regional Support Officer
Heather Barry
Ceannasaí Comhpháirtíochtaí & Oibrithe Deonacha
Sheila McDonough
Business Development Manager
Táimid Croíúil
An duine atá i gcroílár na heagraíochta.
Táimid Díograiseach
Is féidir linn constaic ar bith a shárú leis an meon dearfach oibre is dual dúinn.
Táimid Cruthaitheach
Cothaímid an tsamhlaíocht agus an chruthaitheacht i ngach a ndéanaimid.
Philip Sharpe has been active in the Software and Telecommunications industries for over 30 years. Having developed his career with Ericsson during the 1990's, Philip founded and was CEO of CAPE Technologies, a pioneer and global leader in Revenue Assurance Solutions, acquired by Sonae Group in 2007.
Philip is currently CEO of Sonalake, a software partnering enterprise with 180 employees. He is also chairperson of Druid Software and of social enterprise Kinia. He was previously an Enterprise Ireland appointed director of the NDRC (a Government owned technology startup accelerator) and of several additional technology companies.
Philip has a bachelors degree in Applied Physics and diplomas in Marketing and Executive Coaching.
Kieran Walsh has over 30 years executive and non-executive board experience. In late 2018 Kieran was in an accident leaving him paraplegic. He currently sits on regulated and unregulated boards as an Independent Director. Approved for Board membership and or authorised positions in Ireland, Germany, UK and New York FED. Corporate Governance understanding, being Treasurer through a bail out and re-structuring of a €250Bn. Experience as Chairman / member of committees including EXCO, ALCO, Finance & Audit and Investment & Risk. Founded and sold a software company which developed complex pricing and risk management tools personally writing models in C++ and VBA.
Kieran is a member of Chartered Institute of Management Accountants (CIMA). He attended University College Dublin, awarded a Batchelor of Commerce and Masters of Business Studies.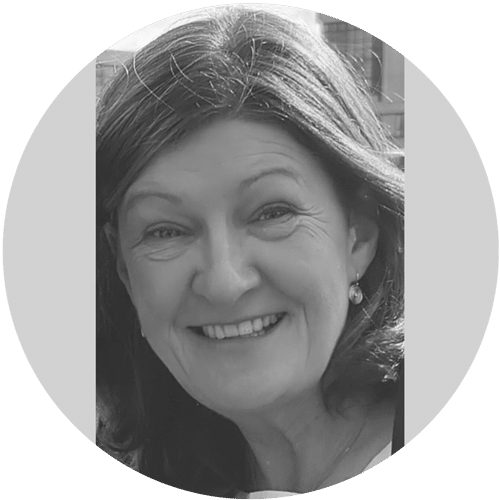 Suzanne joined Camara Ireland as Board Director in 2014 and has supported us though the transformation to Kinia today. Suzanne has held senior leadership roles for 25 years across a spectrum of industries including Development Director FoodCloud, CSR Consultant for Business in the Community and Head of Digital for Ogilvy & Mather, one of the largest cxaommunication companies in the world.
Suzanne's work involves supporting businesses to become more sustainable by integrating social and environmental concerns into their core business strategy and reporting on impact. She brings a wealth of knowledge in strategic development, corporate affairs and best practice in development and compliance in the not-for-profit sector.
Mairead is the IT Director in Vodafone Ireland and has worked in the telecommunications industry for over 30 years. She joined Vodafone in 1997 from Ericsson and has held a variety of roles in Ireland, UK and Vodafone Group Technology functions. Prior to being appointed IT Director, she led the Vodafone Ireland Business Transformation programme which included replacing the Billing, CRM, Digital, Care and Retail systems. She also previously led the launch of Vodafone TV and converged services. Prior to working within IT, Mairead led the Vodafone Network Engineering team in Ireland and subsequently in Vodafone UK.
Mairead sits on the board of SIRO, the joint venture between Vodafone Irleand and ESB, which wholesales FTTH nationwide. Mairead holds a BSc in Applied Physics & Chemistry, MSc in Optoelectronics and an MBA.
David began his career as a General Management Trainee with Smurfit Kappa where he ran packaging factories in Ireland and Spain along with a stint as the Personal Assistant to the Group CEO, Dr. Michael Smurfit.
From 1992 to 1996, he was the Irish Director for R.R. Donelley before establishing Tech Group Europe, a manufacturer of drug delivery devices which was later sold to West Pharmaceutical Services Inc.
David was a member of IBEC's National Executive Council from 2005 to 2009 and sat on the Investment Committee of Enterprise Ireland from 2008 to 2013. He was a key shareholder and CEO of Kayfoam Woolfson from 2009 to 2023.
He is also Chairman of Folens Group whose major business interests included Folens Publishing, Hibernia College and Accountancy School.
He is active in the Not for Profit sector and is the Chairperson of Suas Educational Development who are active in promoting global citizenship and international volunteering as well as being a Board Member of Kinia, The Human Dignity Foundation and Ideate Ireland which runs a Student Enterprise competition and a much sought after boot camp for aspiring entrepreneurs.
Ronan is a qualified chartered accountant and former Director of Education and Training at Chartered Accountants Ireland for the past 20 years. Prior to that he worked in professional accounting and related education areas in Ireland and overseas.
Is léiriú iad na figiúirí thíos ar ár rath náisiúnta:
Leanaí &
Daoine Óga
190,000
Oideachasóirí
Páirteach
16,170
Scoileanna & Ionad Óige 
faoi Thacaíocht
4,050
Oibrithe Deonacha
Traenáilte
6,000
Tá an t-eolas tábhachtach uilig fúinn ag bun an leathanaigh, lena n-áirítear rialachas, tuarascálacha & foilseacháin, cóid & polasaithe, an seasamh a thógaimid, agus conas a bhailímid airgead. Tá an trédhearcacht ina chroílár de chleachtas oibre Kinia. Nuair a thacaíonn tú le Kinia, tá tú ag tacú le leanaí, daoine óga, agus pobail in Éirinn.
Ár bPáirtnéirí & Maoinitheoirí