We want to Celebrate your work through Kinia Credentials.
Is í an fhís atá againn ná go mbeidh deis ag gach duine na scileanna a theastaíonn uathu a fhorbairt chun a gcumas foghlama ar feadh an tsaoil a chomhlíonadh.
Celebrate Your Work: Apply for an endorsed Kinia Credential
Kinia Credentials are a set of stackable awards educators can achieve when they engage in our professional development training courses. You will be recognised if you use the learning outcomes from Kinia modules and apply your new skills in learning settings. Your Credential will be stored in a certified digital portfolio.

Kinia credentials are endorsed and supported by a range of industry and education partners, such as: Hibernia College, Google, Creative Ireland, ESB, Medtronic Foundation and the Department of Tourism, Culture Arts, Gaeltacht, Sports and Media.
Educators in classrooms and youth settings across the country have worked incredibly hard to accelerate their digital skills, knowledge and confidence in using technology for learning. We want to acknowledge and celebrate this by awarding Kinia Credentials.
Is féidir leat iarratas a dhéanamh ar Cháilíocht Kinia má tá:
Oiliúint Déanta agat
Have successfully completed in-person or online Kinia Training.
Scileanna Feidhmithe
Implemented the skills in your school or youth service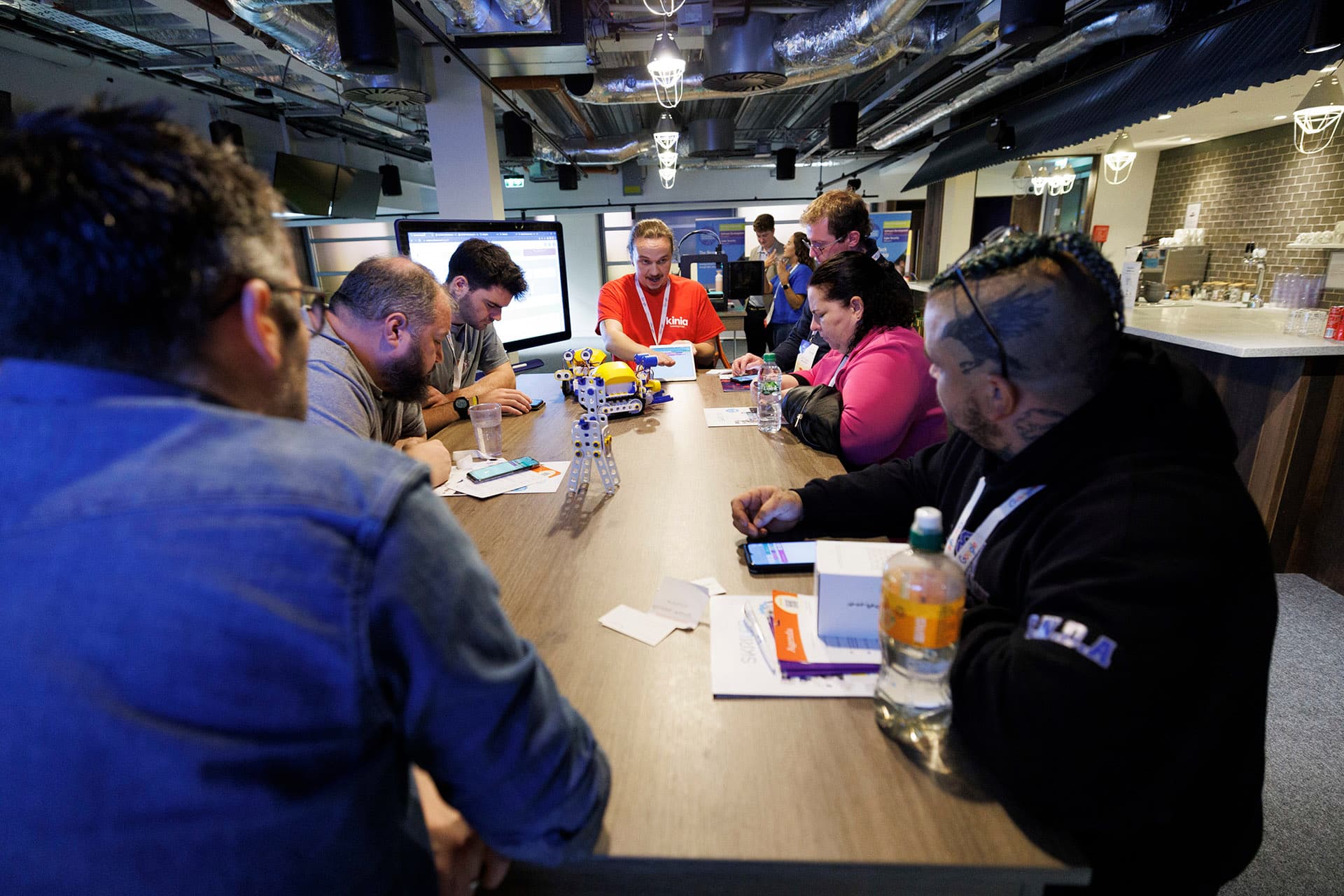 Coinneáil Cuntas
Documenting the activation can take the format of any of the below: 
1. A project to be submitted for Creative TechFest or TechFéile. or
2. Cur i láthair ilmheán a thaispeánann torthaí foghlama do ranga/do ghrúpa (e.g. Físeán/íomhánna/postáil blag). nó
3. Machnamh ar do phróiséas foghlama agus tú ag baint úsáid as na scileanna a d'fhoghlaim tú. 
Share your Skills: 
Celebrate Young Peoples' Achievements with NanoCreds



By becoming Kinia Certified through our Kinia Educator Credential process, you will be able to award the children and young people you work with via NanoCreds, when you share your skills from a Kinia learning opportunity. NanoCreds are credentials for young people that aim to reward, incentivise and help build confidence, as they build their 21st century skills.
When young people engage in creative technology learning they develop their critical thinking and problem solving skills, as well as improving their creativity, communication and collaboration. They develop their digital literacy skills through, and for, the use of technology.
All educators who have received a Kinia Educator Credential can award NanoCreds to the young people who developed new skills from Kinia learning opportunities, by completing the NanoCred section of the application form below.
NanoCreds will be issued in due course and can be accessed when the young person creates a Europass account.
If you do not yet have a Kinia Educator Credential but meet the criteria above, please submit your application for your Kinia Educator Credential and your young people's NanoCreds on the same form HERE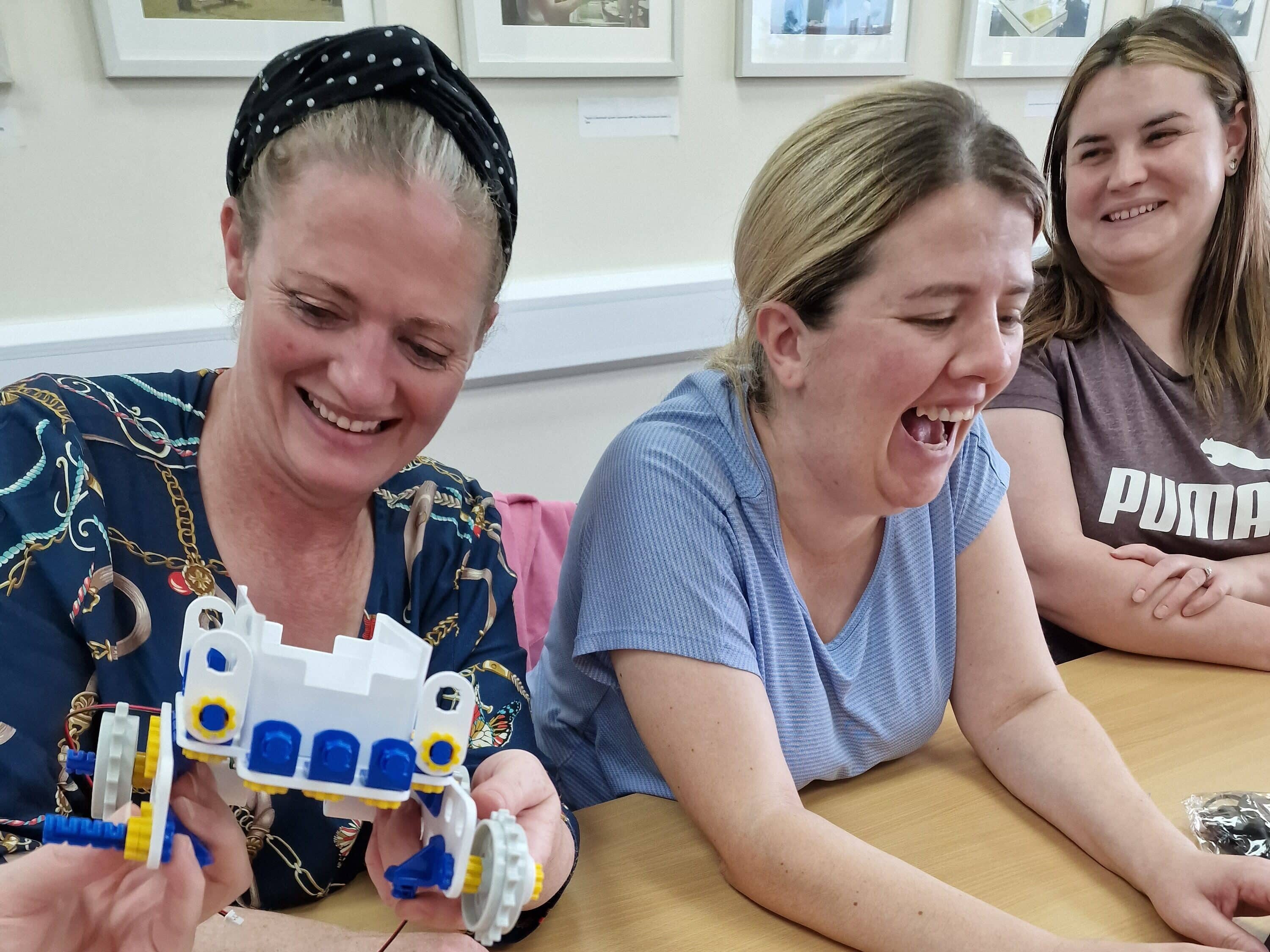 Bí mar chuid de Phobal Foghlama Éagsúil, Uilechuimsitheach agus Comhoibríoch!
You can become Kinia Certified if you sucessfully completed our training, activated skills in your school or youth setting, and can document evidence.
Is léiriú iad na figiúirí thíos ar ár rath náisiúnta:
Leanaí &
Daoine Óga
190,000
Oideachasóirí
Páirteach
16,170
Scoileanna & Ionad Óige 
faoi Thacaíocht
4,050
Oibrithe Deonacha
Traenáilte
6,000
Ár bPáirtnéirí & Maoinitheoirí